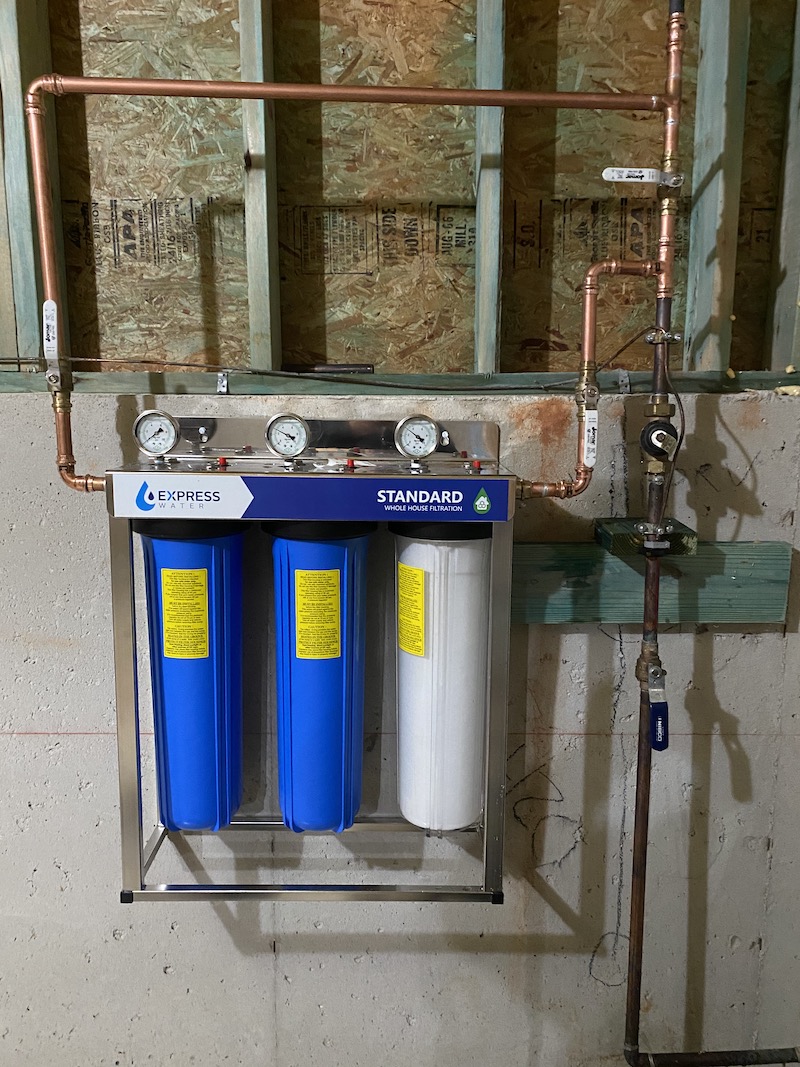 Searching for an Atlanta water filtration system expert? Call (678) 386-7513 to install your new water filtration system today! Use these online sales and coupons to save on your services.
Water filters are designed to extract impurities from drinking and bathing water. They typically use a physical barrier to perform this function.
There are plenty of filter types on the market. Some are simple while others are full-fledged systems that purify all of the water used in a home. The more advanced filters feature electronic indicators that let users know when the filter must be replaced.
Don't stress over installing your water filter. At Greenlee Plumbing, Inc., our plumbers are experts in installation and repairs. We will ensure that your installation is done promptly and accurately. We also offer a 1-year warranty in our labor services. Our services extend to multi-family homes and apartment buildings, as well. Greenlee Plumbing, Inc. is equipped to handle all of your Atlanta water filtration system services.
See how other customers have benefited from our services in our reviews.
Why is a water filter necessary?
The main purpose of a water filter is to remove harmful contaminants like nitrates, arsenic, radon, lead, and chloroform from drinking water.
While most people think that bottled water is much safer than tap water, they would be surprised to learn that the Environmental Protection Agency doesn't regulate bottled water to the level that they regulate the public's supply of tap water.
Look in your newspaper or on Atlanta's city website for the consumer confidence report. This will tell you exactly what contaminants are in the tap water and at what levels.
Once you are aware of the contents of the water, you'll be able to purchase the appropriate filter to remove those specific impurities. Look at each filter's description to find out what types of contaminants it removes and to find out if it is certified by the National Sanitation Foundation.
Some filters will cost as low as $20 while others will cost upwards of $400. Keep in mind that filters will have to be replaced at least once a year.
What are the different filter types?
If you are looking for a water filter for an entire family, don't opt for a water filter pitcher as you'll have to keep refilling it over and over again. Water filter pitchers typically remove chloroform and lead. These filters are best for single person homes or a couple that doesn't consume an abundance of water.
Below are the different filter types.
Faucet Mounted Filters. This filter is very easy to install. Just remove the faucet's aerator and screw on the filter. They are one of the more popular filter choices as they make it easy to filter large amounts of drinking and cooking water. They also empower users to alternate between filtered and unfiltered water with ease.
Countertop Filters.These filters screw right onto a faucet once the aerator has been removed. This allows for the filtering of significant portions of water without altering the home's plumbing system. They don't clog as often as faucet mounted filters and water filter pitchers.
Reverse Osmosis Filters.This filter utilizes the home's pressure to ease water through a specially designed membrane. This removes plenty of contaminants, even dissolved solids and arsenic. Reverse osmosis filters will need to be sanitized with bleach every now and then. The membrane will also have to be replaced from time to time, as well. Keep in mind that reverse osmosis filters can be a bit slow, they'll consume space and produce about four times as much waste water as filtered water.
At Greenlee Plumbing, Inc., our technicians can handle any situation or assignment. Count on us to get your water filter installed accurately and take advantage of our 1-year warranty.
Ready to enjoy crisp, clean water? Call (678) 386-7513 to learn more about the benefits of switching to a whole-house water filtration system.